A range of low-fat and organic ready meals, each with their own distinctive flavours, Free & Easy Ready Meals are inspired by dishes made around the world, from a hearty English hotpot to a Mexican inspired chilli or a tagine with a taste of Morocco. A culinary feast whatever the season!
Click the images below to find nutritional information on each product.
Middle Eastern Chickpea Casserole
Brand new to the range, red peppers, onions, carrot and kale make up this middle eastern inspired rustic dish.
Vegetables and beans in a distinctive rich sauce that combines ginger, garlic, cumin and coriander.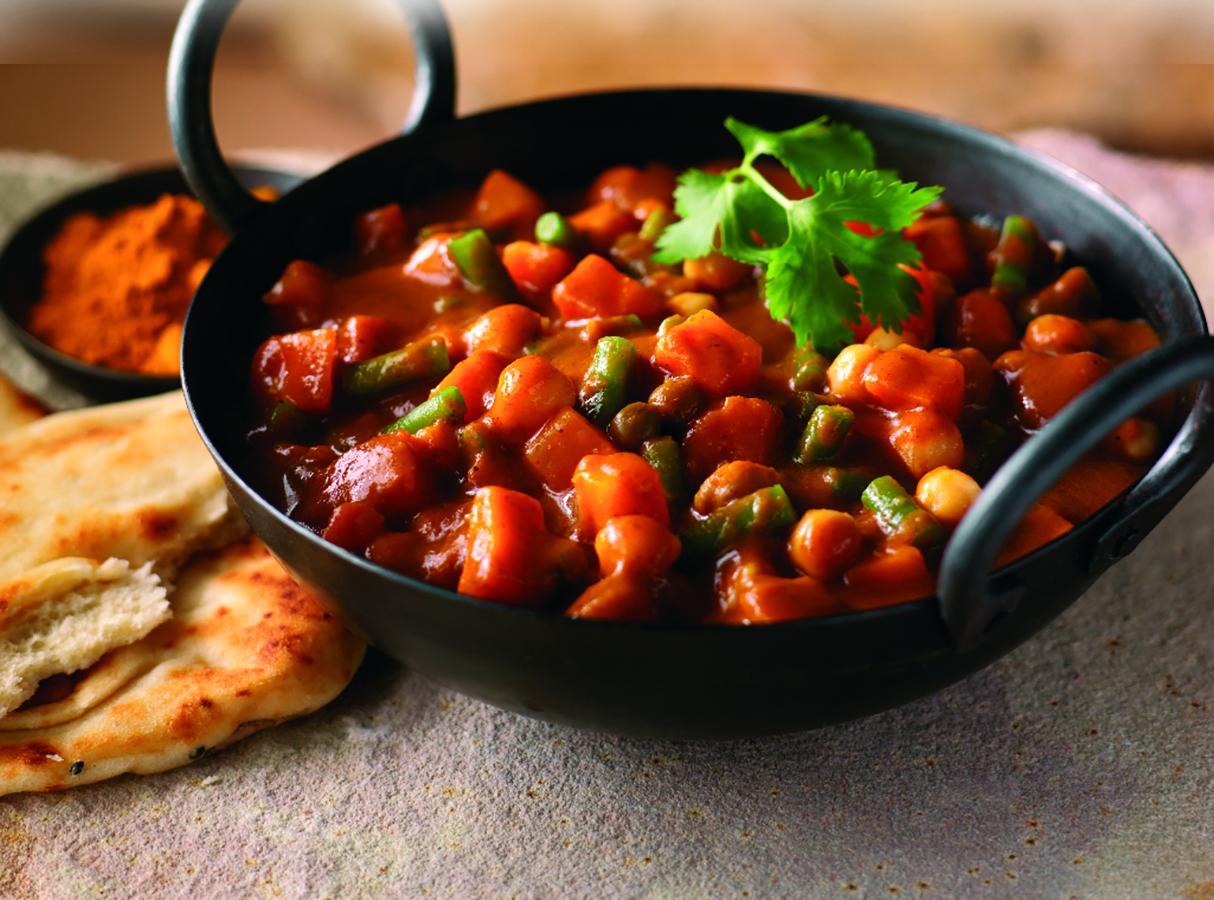 Chickpea and Vegetable Curry
A warm mix of spices with vegetables and chickpeas to make a medium spiced curry.
A hearty mix of potatoes, carrots, celery and lentils in a tasty sauce.
A rich Moroccan style stew cooked with onions, red peppers, raisins and traditional spices.
Haricot, pinto and cannellini beans in a rich and warming tomato sauce.